1. Certified Watch Repair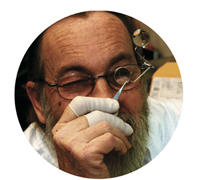 Jay Roberts Jewelers stands behind every fine watch we sell. As an Authorized Jeweler for many fine brands, we strictly follow the recommended standards of each watch brand. We also make use of the latest technological advancements. We proudly comply 100% with all the required tools and equipment for all brands being serviced and use genuine parts coming straight from the manufacturer or certified watch stores.
We provide a complimentary evaluation before we accept to do any service. This allows our watchmakers an opportunity to give you a specific estimate which includes the cost, the time needed for the repair and the work that is to be done. Our team of professionals are committed to every client, working hard to meet their expectations and deliver the work on time.
2 Professional Appraisal Services



At Jay Roberts Jewelers we stand by our products and want you to enjoy your jewelry for years to come. That's why we welcome our loyal customers, like you, to come to our store for regular inspections and cleanings to keep your jewelry in good condition and sparkling like new. If it's been a while since you've had your jewelry appraised, now may be a good time for us to review your values so you can feel confident that your items are properly insured.
Also worth mentioning is Perfect Circle Jewelry Insurance from Jewelers Mutual Insurance Company the established jewelry insurance specialists for over 100 years. Jewelers Mutual;s repair and replacement coverage is a reliable option to consider when protecting your personal jewelry.
3 Battery Replacement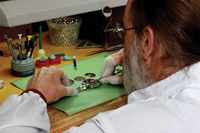 We are the watch battery experts, replacing over 2 thousand watch batteries each year. Our Certified Watchmaker will skillfully replace your battery with a factory fresh battery authorized by the manufacturer. This service comes with a full one year warranty on the battery. If your watch manufacturer recommends that a water resistance test be performed. We have the equipment needed to determine the level of water resistance once your watch has been opened for a battery replacement. This advanced technology will test the amount of pressure that your watch can withstand externally and internally.
4. Engraving Specialists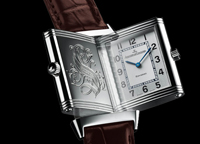 Engraving adds an unquestionable personal touch to your fine jewelry. We can hand or machine engrave initials monograms, poems, or even family crests. If you would like your wedding rings personalized, we can engrave on the inside or outside of the ring. Personalize your fine jewelry and add to the sentimental value of an already precious gift.
5. Fine Jewelry Makeovers & Restyling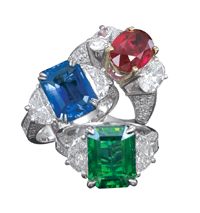 It's ok to admit it. After wearing your original engagement ring for years, you'll love a new look. Let Jay Roberts Jewelers restyle your ring. We have thousands of rings for you to see, so you can reset your diamond into something new. There are so many ways to restyle or upgrade your ring. Let us show you how!
There are great ways to update vintage jewelry, too. Currently on our workbench: a damaged 1920s diamond-bow brooch, part of a suite belonging to a European family; a gem-encrusted fifties charm bracelet; and a grandmother's engagement ring, on which we're updating the setting and adding stones for a young fiance. "It was $2,500 for the refurbish" says owner Jake Spigelman, "and I gave her a ring worth around $15,000.
6. Impeccable Custom Design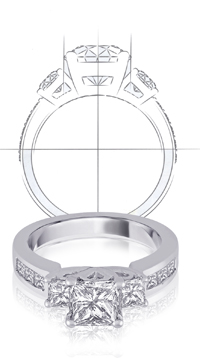 Capture her, his or your personal style with jewelry designed specifically for you. Our individualized pieces are taken from paper to mold to perfection, and designed to suit any persona from elegant to playful
7. Expert Jewelry Repair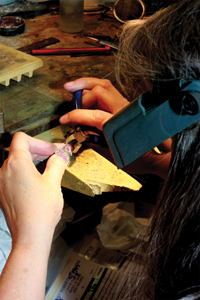 With a goldsmith shop that rivals many jewelry manufacturers in size, there is very little we can't do inhouse. From cleaning and polishing a ring to stringing pearls to complete repairs or redesigns, our experts will do it right and stand behind their work.
8. Diamond Trade Ups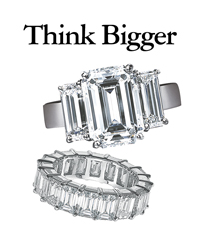 We hope you enjoy your diamond jewelry. A diamond purchase from Jay Roberts Jewelers provides reassurance for today and for many years to come. However, if you decide at any point after your purchase here or from another jeweler, that you would like to trade it for a bigger, higher grade or just different diamond, we welcome you back to pick out something that better fits your current lifestyle. We have the largest collection of loose diamonds in Southern New Jersey.
9. Trade in your Gold or Diamonds for CASH



Now is the time to rustle up that out-of-style gold and diamond jewelry sitting idle in your jewelry box. Turn it into CASH. Gold prices are up and demand for diamonds has skyrocketed. Bring your jewelry to Jay Roberts Private Assay Office. We'll appraise it and pay you CASH ON THE SPOT!